You wanna know what's not true in marketing?
This…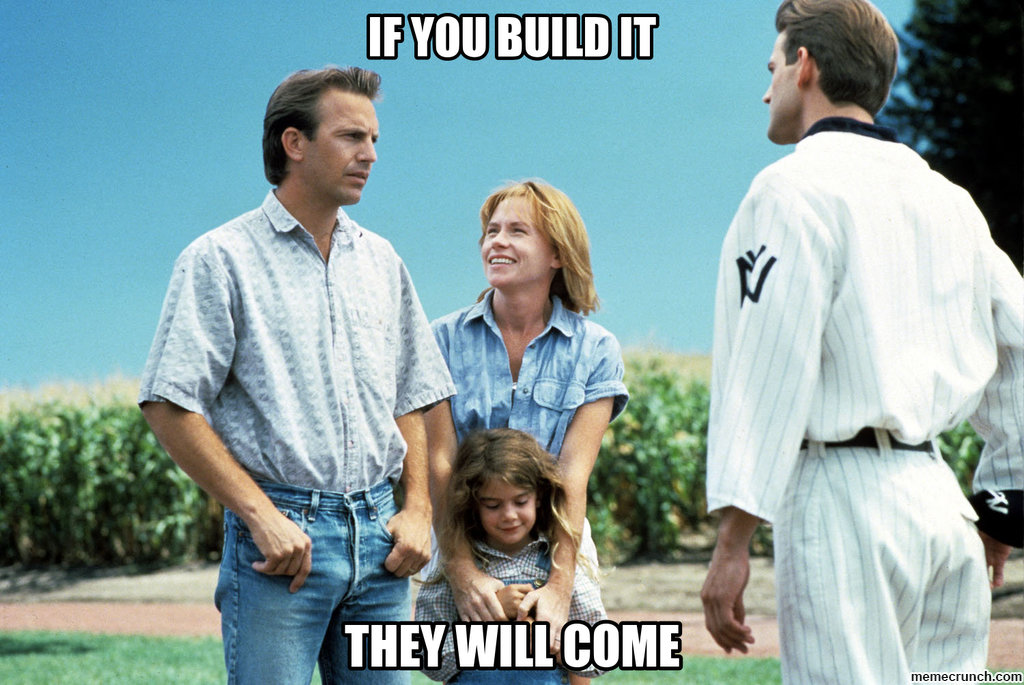 Yea, those voices were filling Kevin Costner full of $&@!….if he were a marketer that is.
If you think customers are going to magically walk out of the corn fields, think again…
Because you launched a website, blog or product…?
You can have the prettiest design, the best logo and Shoeless Joe Jackson on your welcome video and nothing will happen.
You basically have a glorified lemonade stand on a road with no cars…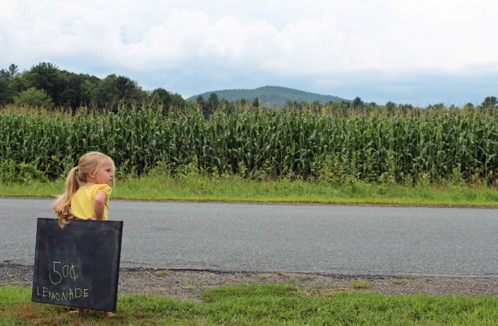 You HAVE to have a system. What the pros refer to as a "funnel".
Once upon a time, building a funnel involved many moving parts.
When I started out, it took glueing together five different vendor accounts…something like this:
Autoresponder
Website
Blog
Payment Processing Vendor
Billing Integration
File Storage
Video Account
Tracking Software
Icon, Graphic Finder
Webinar Host
Membership Site Software/Plug-Ins
The list goes on.
So I started looking for a better way.
I found one funnel system(out of dozens) that does everything you need.
Converts customers like a golden-tongued evangelist.
DISCLAIMER #1: I am a raving fan and am a proud affiliate of ClickFunnels. My opinion here is not based on fluff, but rather cold hard numbers that fuel my sales funnel every day. End of disclaimer.
There are lots of vendors out there that are great, but Clickfunnels gets my nod.
If you are building an email list, Clickfunnels delivers.
If you need to create kick ass, high converting sales pages, ClickFunnels delivers.
If you want to broadcast webinars, ClickFunnels delivers
If you want to set your marketing and sales funnel on auto-pilot…you get my point.
Every single move I make as a marketer needs optimizing. If you don't have a systematic place to go where you have access to every single leverage point all at once, it can get messy.
Messy = inefficient = poor performance = lack of sales.
So, I highly encourage you to start a free account today if you are looking to get the most out of your sales machine. You don't even need a credit card to try it out.
If you find the same value I did in my account, then pick you plan, give them your credit card and march on to funnel wonderland with me.
DISCLAIMER #2: Please note that any links in this message that links to ClickFunnels will be an affiliate link. That means that if you click a link and decide to buy ClickFunnels, I will most likely be paid. (and besides being an affiliate for them, I am also a satisfied customer!).
Fact of the matter is, systems are hard to assemble and make work.
I'm reminded of my favorite analogy around this matter…Mouse Trap.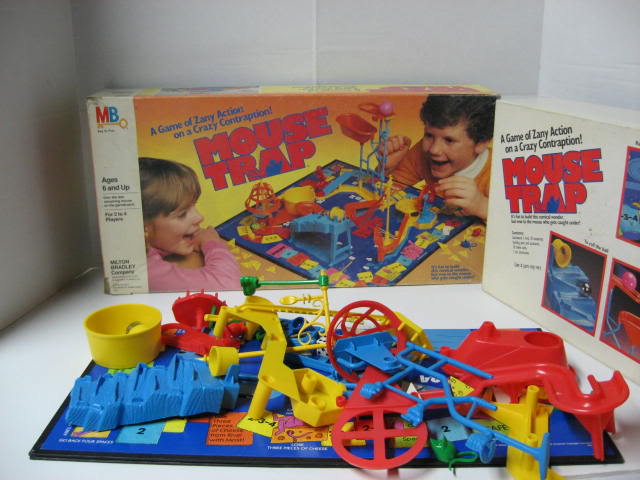 No matter how much I wanted it to work, I couldn't get all the pieces to work together the way I wanted.
THIS IS WHAT I WANTED:
Found this bad boy on Google Images…hope it's ok I'm using it here.
Anyhoo…
I just wanted a system that would integrate my whole funnel seamlessly.
The important stuff of marketing…
Things like pain extraction, copywriting, optimization is the $1000/hr type work I want to work on.
You can't do jack diddly if you're having to be a mechanic duct taping your funnel together all the time.
More marketing goodness next time.
Josh "my mouse trap never worked" Rhodes