This post is an in-depth ConvertKit Review that addresses ConvertKit's Pricing, as well as ConvertKit's competitors. In one of my recent posts, Sales Funnels vs. Websites, I took you through the process of building a sales funnel and talked a lot about how helpful email automation can be when you are trying to appeal to prospects. If email marketing is implemented properly, it can really be one of your most valuable tools as you create relationships with prospects and close sales.
This post is all about an amazing email marketing tool specifically designed for bloggers, podcasters, and other audience-building businesses called ConvertKit. Below are a few reasons I've enjoyed using ConvertKit.
ConvertKit Review: – Its Ease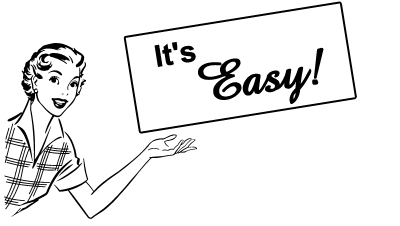 They have a great user interface. I can't even tell you how easy it is to use. It's the easiest email system I've ever used after using Infusionsoft, AWeber, and MailChimp, and ActiveCampaign. It's super simple, because the CEO and founder, Nathan Barry is a UX or a user experience designer, so he put a lot of effort into making it easy and user friendly.
ConvertKit Review: It's Awesome with Data
Being an online marketer, you know that immeasurable data is massive. Being able to distinguish what works and what doesn't through split testing is huge, and ConvertKit makes that process easy. You're also able to categorize subscribers based on their opt-in form.
ConvertKit Review: Its Amazing Features
Lastly, you just have all these advanced features included in your account. No matter whether you have 25 subscribers or 4000 subscribers, you have the same amount of awesome power that ConvertKit can provide you.
ConvertKit Review
Here are some of my favorite ConvertKit features:
In less than 5 minutes, you can create attractive and responsive opt-in forms that can seamlessly fit anywhere on your site to help build your subscriber base.
ConvertKit sends clean, readable emails that look great on desktop and on mobile devices.
You can move subscribers back and forth across different segments based on what links a user clicks within an email. The behavorial tagging features are what really set ConvertKit apart from its competitors.
The ConvertKit platform supports a number of integrations, and you can connect hundreds more tools and services directly through Zapier.
It is so easy to create an email automation series with ConvertKit. ConvertKit has visual drip e-mail courses that are sequentially organized. This makes it easy to write your sequence as it will be read as you're able to see everything on a single screen.
You can tag subscribers with any custom tag you want after they complete a particular course. Or you can enroll subscribers in a new course after the completion of one.
ConvertKit makes it easy to resend a particular email to everyone who didn't open it on the first go aroundYou can also reach the subscribers most likely to make you money, by automatically sending follow-up messages after purchases, up-selling subscribers on other products, and excluding customers from receiving pitch e-mails.
ConvertKit Price
ConvertKit's pricing is all based on your number of subscribers. You're not paying for bells and whistles, you're just paying for the capacity of use.
There are a couple of higher level concierge features with ConvertKit that you get when you have over 5000 or 7000 subscribers, but for most online businesses and bloggers out there, you're more than likely floating in between zero and 3000 subscriber mark. You're looking at $29 or $49 a month for your email marketing system, which is really a great deal!
ConvertKit knows you want safety and security when choosing something new for your business, which is why they offer a 30 day money-back guarantee. Pay for the first month, give it a try, and if you're not completely satisfied you can cancel and get a refund within the first 30 days.
ConvertKit and Squarespace
As mentioned above, ConvertKit is designed with bloggers and other audience building businesses in mind. It allows you to organize your list per subscriber with tags and segments, which can help you better understand your audience.
One of the more popular platforms for bloggers today is Squarespace, and while ConvertKit doesn't integrate with this platform with ease, many Squarespace users say it's undoubtedly worth is and have made the switch to ConvertKit.
Before you can sync ConvertKit with your Squarespace website, you need to create a ConvertKit account and set up a form (ConvertKit's lingo for list) that people can subscribe to. From there, you will be able to connect the platforms with these two options:
Option 1: Embedding a form in Squarespace
This is the most straightforward option.
With ConvertKit, you're given a code each time you create a customized opt-in form, and you can easily copy and paste that to any code block on your Squarespace site– page or a blog post.
Option 2: Using Zapier with Squarespace Blocks
The first option works well in most instances, unless you want to use Squarespace's form block for opt-ins.
Zapier is an amazing software that integrates applications and automates certain business functions. Using Zapier can help declutter the opt-in form fields.
For step-by-step instructions on how to integrate these two platforms, check out Ellen and Company Design.
ConvertKit Integrations
According to ConvertKit's Blog, they have direct integrations with 70+ great tools. With hundreds more available through Zapier. Here is an extensive list of the integrations they have.
e-Commerce + Payment Portals
• DPD
• Easy Digital Downloads
• Gumroad
• MoonClerk
• Samcart
• SendOwl
• Shopify
• WooCommerce
Commerce Tools
• OrderDesk
• ReCart
Lead Capture
• Bloom
• BookLaunch
• Bounce Exchange
• ClickFunnels
• ConvertFlow
• Convertful
• ConvertPlus
• Genesis eNews Extended
• GetSiteControl
• LandingCube
• Landing Lion
• LeadPages
• MailMunch
• MailOptin
• OptimizePress
• OptinMonster
• OptKit
• Saturn Social
• SumoMe
• Textiful
• Thrive Leads
• Unbounce
• weForms
Membership + Courses Sites
• AccessAlly
• aMember
• Coach
• Coupon Carrier
• CourseCraft
• Digital Access Pass (DAP)
• Lifter LMS
• Member Mouse
• Paid Memberships Pro
• New Kajabi
• ProgressAlly
• Rainmaker
• Restricted Content Pro
• Teachable
• Teachery
• Thinkific
• Wishlist Member
• Zippy Courses
• MemberPress
• Course Cats
• Product Dyno
Webinar Services
• EasyWebinar
• Webinar Jam
• Webinar Ninja
• Demio
Surveys/Quizzes + Forms
• Fyrebox Quiz Maker
• Gravity Forms
• Interact
• LeadQuizzes
• YesInsights
Website Platforms/Hosting
• Squarespace
• Wix
• WordPress
• WP Engine
• Conversion Cats
• Carrd.co
Scheduling
• Acuity Scheduling
Giveaways
• Giveaway Boost
• Gleam
• KickoffLabs
• KingSumo
• ViralSweep
CRM
• Zero BS CRM
ConvertKit Email Templates
If you've never created an autoresponder series, one of the best things about ConvertKit is that it provides an awesome template series of draft emails. Everything inside the template is editable so you can put in your own headlines, images and change colors. However, elements within the templates cannot be moved. ConvertKit has reasons for making there templates simple and text based.
1. They believe that simple and text based emails are more personal and are more likely to get opened than fancy newsletters.
2. ConvertKit believes that the more simple you keep your emails, the less likely they are to go into a spam folder.
3. ConvertKit believes that lots of pizzazz can distract from your main message.
4. Since, 45% to 66% of emails are opened on mobile devices, CovertKit believes the best way to get accurate rendering from device to device is to keep it text-based.
I wouldn't be frustrated by not being able to move elements or by ConvertKit's heavy-text templates. Trust that the experts know what they're doing and know that you don't have to use your energy to figure out the tiniest details. Read more on this topic on ConvertKit's Blog.
ConvertKit vs. ActiveCampaign
ConvertKit and ActiveCampaign share many features in common. Both make it easy to create personalized messages based on user actions. Both let you send broadcast messages to your subscribers and put contacts into different segments with ease.
Despite their common features, they also have different strengths, and are designed for different audiences. If ConvertKit is built with bloggers in mind, then ActiveCampaign is designed for marketing/sales teams that want to follow up on accounts, build rapport with prospects, and close sales. Really the main difference between ConvertKit and ActiveCampaign is that ActiveCampaign has a larger focus on lead generation and follow-up.
According to The Lifestyle Marketer, with ActiveCampaign you can target a lead and message them based on a their gender, location and previous webpage visits.
In addition to email automations, ActiveCampaign can send automated SMS follow-ups to your prospects.
Also, if you plan on sending PPC traffic and need more than a name and email from prospects, you'll need to use a separate landing page tool with ConvertKit.
Another major difference between these two autoresponders is the price. Know that some of these ActiveCampaign features are only available with more expensive plans like the Professional plan (starting at $129 a month) and Enterprise plan (starting at $229 a month). Those prices rise as your subscriber list grows. You have to pay for the tools and the capacity of use with ActiveCampaign whereas with ConvertKit, you're only paying for the capacity of use.
ConvertKit vs. Aweber
Aweber and ConvertKit have very similar purposes and features.
I would say that one of their difference is that Aweber has some great subscriber management tools. You can easily include the date when a subscriber was added.
My Wife Quit Her Job claims one of ConvertKit's advantages is that it is definitely easier to use. It has been around for a long time, and they've had to add new features along the way in order to compete. Their user interface is less intuitive to use because because they have long loyal users to cater to and their new features just feel a little tacked on.
In addition, ConvertKit has intuitive subscriber tagging functionality that Aweber lacks. With ConvertKit, you can easily separate subscribers based on their interests and behaviors. While Awber has added the ability to tag subscribers within, it can be confusing to use.
If you need click to tag functionality and basic segmentation features in a simple interface, then ConvertKit is a great choice.
ConvertKit vs. MailChimp
Mailchimp and ConvertKit do have a lot in common. They can both capture subscibers, send autoresponder emails, and send broadcast emails. If all you need to do is send people emails about your latest blog post, then Mailchimp will suffice. However, if you are wanting to grow your business and working toward blogging professionally, then ConvertKit is the clear winner. It allows you to effectively market to your subsribers, which is one of the most important things you can do in the early phases. ConvertKit does cost a little more, but it should because it does more.
Just a Girl and Her Blog says multiple forms and opt-in incentives are not an afterthought with ConvertKit. You can embed the custom created forms anywhere on your blog with a WordPress plugin. If a subscriber opts-in to multiple forms, they will be sent the incentive file or redirected to a page of your choice.
With Convertkit, you will not be paying for duplicate subscribers. Even if your subscriber is interested in multiple opt-in incentives, ConvertKit recognizes them as just one user. You might even find your bill going down once you get rid of your duplicate subscribers.
And of course, let's not forget about the amazing tagging feature where you can organize subscribers based on their interests and behaviors.
With these features, ConvertKit takes the cake.
Convertkit vs. Leadpages
Truthfully, ConvertKit and Leadpages are two completely different softwares. They serve very different purposes and do not have many comparable features.
ConvertKit is an email marketing automation platform that empowers you to deliver personalized emails to your leads, prospects and subscribers.
Leadpages is a landing page builder that allows you to design landing pages for your campaign or business.
Gedlynk says these two tools are very different, but they can be used for similar purposes. With other integrated software, you can actually use Leadpages to create a list of subscribers and send them messages. And while ConvertKit is not a landing page builder, it is equipped with a small selection of opt-in forms.
If you want to learn more about Leadpages, check out my Clickfunnels vs. Leadpages Review.
Convertkit vs. Infusionsoft
Infusionsoft and ConvertKit have little in common. Their features and audiences are completely different.
Infusionsoft probably compares better to ActiveCampaign. It takes a "business-in-a-box" approach. It is an all-in-one tool and can do everything from lead generation to closing sales and accepting payments.
ConvertKit is designed for bloggers and infropreneurs.
Their focus on simple text-based emails makes them the best email automation software around. Their low price makes it perfect for its users of bloggers, authors and infopreneurs.
Growth Simple says Infusionsoft requires a steep upfront investment as well as an annual contract. Generally speaking, if you don't have at least $100,000 in online sales, or more than 2-3 people on your sales/marketing teams, Infusionsoft will be overkill.
Convertkit vs. Drip
ConvertKit and Drip both have a similar features, from opt-in form builders to email marketing automation. They can both integrate with content management systems like WordPress.
One big difference I think is that ConvertKit has landing page templates, while Drip just has landing page integrations.
Creating landing pages using ConvertKit is easy! The software includes four landing page templates which you can edit to advertise your lead magnet or product.
Drip doesn't include a landing page builder, but it can integrate with Instapage, Unbounce and LeadPages.
Gedlynk claims ultimately, the difference between these two platforms is that ConvertKit is designed for those who are marketing content, while Drip is built for software as a service, eBook writers, coaches, etc.
ConvertKit vs. Getresponse
Getresponse and ConvertKit are very similar tools and have many of the same features.
Getresponse is designed for email marketers, SME's and enterprise customers. One of the differences between these two platforms is that the landing page builder in Getresponse has more customizable options than ConvertKit. That is because Getresponse's target audience is PPC marketers.
GedLynk says another difference is that Getresponse has webinar tools in which you can schedule, promote and hold your webinar.
Getresponse also is a little more challenging to learn than ConvertKit.
Ultimately, I believe that with ConvertKit, you get the most bang for your buck. It gives you all the tools you need to grow your business and organize your subscribers. Disclaimer, I am a ConvertKit affiliate, but the fact that you're solely paying for capacity of use means you'll be able to do much more for a lot less.
Click Here to try ConvertKit, and if you're not sold on it, remember ConvertKit has a 30 day money back guarantee.
ConvertKit and Squarespace
As mentioned above, ConvertKit is designed with bloggers and other audience building businesses in mind. It allows you to organize your list per subscriber with tags and segments, which can help you better understand your audience.