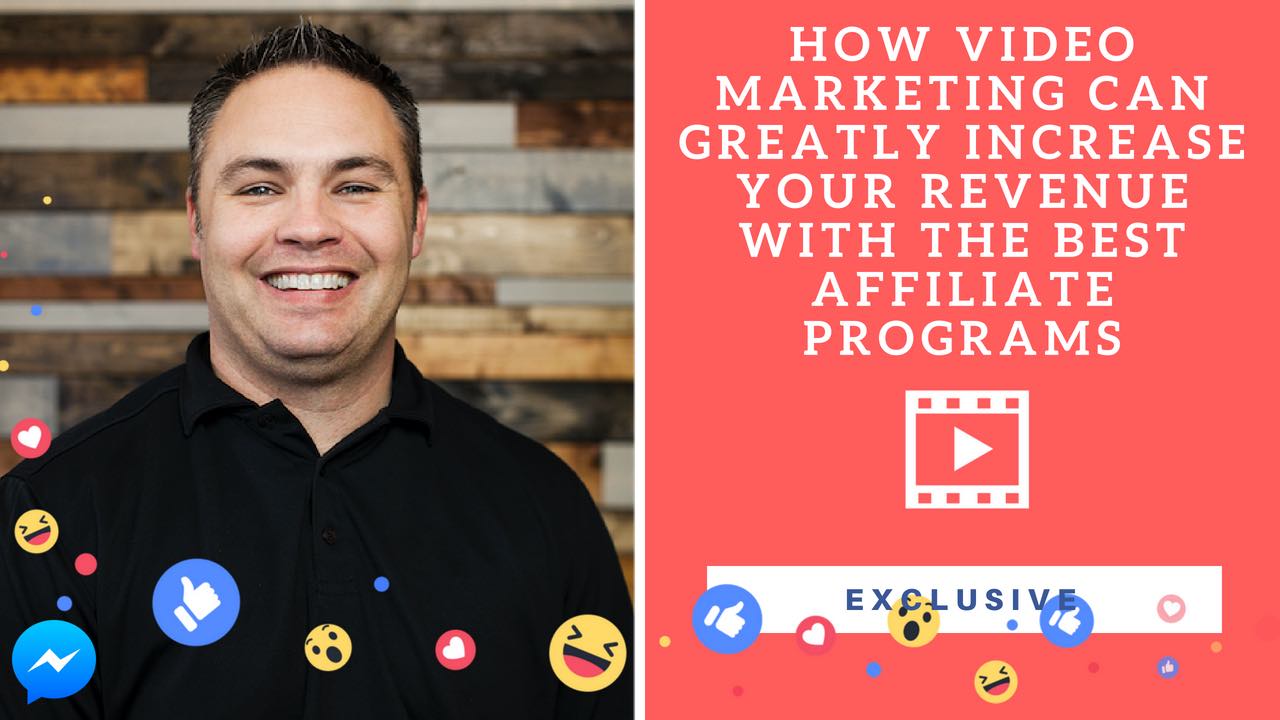 "Josh tell me ONE thing that will help me hit 6-figures online with the best affiliate programs." I get that email ALL the time.
And hey, it's the right question.
People want a shortcut and I don't blame them. I was a crash test dummy for 3 years before I finally hit my stride with affiliate marketing.
So today I'm going to let you in on a little secret.
This secret has given me more affiliate commission dollars than any other activity.
This marketing platform has given me more attention from would be customers than any other outlet.
This one way of attracting BUYERS who are ready to jump on the amazing affiliate products you're promoting (Check out my recommendations of affiliate programs here).
I'll tell you what the small hinge is that swings the big door for my affiliate marketing and online businesses is…
…wait for it…
YOUTUBE.
And all of my Youtube SEO secrets can be unlocked if you purchase my Sales Funnel Blueprint course for just $29! But first, let me explain why video can get you fast cash when it comes to affiliate marketing.
Video Marketing with the Best Affiliate Programs
Youtube is just right behind Google as the second largest search engine on the planet. You should definitely be on Youtube and trying to get peoples' attention this way.
Here are some other stats from Mushroom Networks that support my argument:
Youtube processes more than 3 billion search engines each month

It is the fastest growing video sharing website in the world

It has 1 billion unique monthly visitors

6 billion hours of video are viewed every month through Youtube

And finally, Youtube engages more 18 to 34 year olds than any cable network.
So basically, if you're serious about affiliate marketing, you need to be serious about video and Youtube too!
Building Trust with the Best Affiliate Programs
Video marketing allows people to know, like and trust you fast. These are the core doctrines of the church of marketing and sales. If people know your smiling face, they're more likely to trust you and according to Dream Grow, trust is the foundation of conversions and sales. Affiliate marketing is based on trust and creating long-term relationships so that you can get recurring commissions. Instead of trying to sell and push someone to buy, why not just provide useful information? Another great thing about video is that it can be a great tool to explain things. Instead of trying to write out difficult concepts or instructions, you can just show your customer how your product works and all its bells and whistles. Don't just be a sales person, advocate your content and in turn be an advocate for your audience.
How to Engage Lazy Buyers with the Best Affiliate Programs
Video marketing is a fantastic way to learn while being extremely easy to consume and digest. In today's world, most peoples' lives are way too busy to stop and read a long article or do deep research. Most people just want the answer right in front of them. Your prospect wants to see your products or services in action, and video is a great way to do that.
How to Get More Visibility with the Best Affiliate Programs
Video is transferrable. It's easy to share and you can post it to just about any social media platform. A majority of your Facebook feed probably consists of videos, right? Video is also great at evoking emotions and on Social Media, people are more likely to share emotions than facts.
The thing is, you can't just post videos. I basically cracked the code on what uncle Google and aunt Youtube want me to do when uploading a video, so that I can rank in the top when people search for advice within my category.
And I'm selling those secrets in my online course Sales Funnel Blueprint for only $29!
The good news is, it's so simple that even a toddler could do it. Most people just don't, and they let folks like us win all the affiliate commissions instead. But you have to use video! Youtube is the platform with the most search visibility.
And no, you don't have to be as good at video as everyone else.
You just have to know how to GET IN THE WAY when people start searching for products and "how to's" online.
I know how and I'll show you.
I've packed my entire Youtube hack strategy into my Sales Funnel Blueprint course. Not only does is include my Youtube secrets, you'll have access to the same tricks I used to build my own passive income. The things I had to learn the hard way, that I learned the tedious way, I'm selling to you for only $29. Things like my list building secrets, secrets on how to attract traffic, and even my sales conversion secrets.
Get it here, the same system I used to reach over $15K per month now, for only $29.
Grab your license of Sales Funnel Blueprint now. Word on the street is that I'm increasing the price very soon: https://www.idonthatecommissions.com
Or do you hate commissions? 🙂